32 Volt DC 3.0 Amp Three Output Programmable Linear Power Supply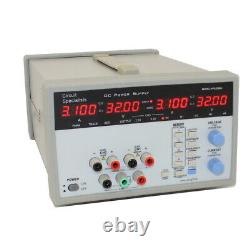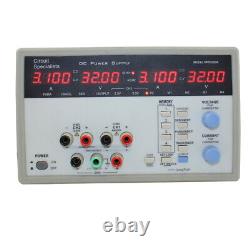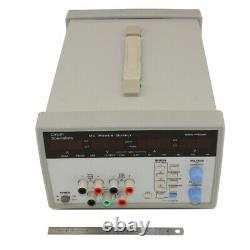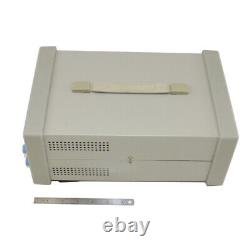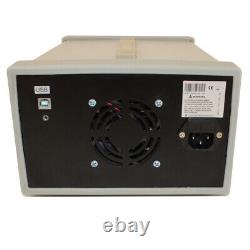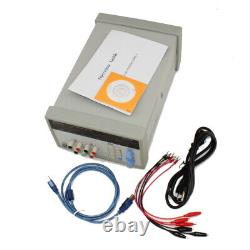 Circuit Specialists PPS2320A 32 Volt, 3.0 Amp Tri-Output DC Power Supply. Originally the Hantek PPS2320A, Circuit Specialists now sells this great value DC power supply directly. This 3 channel benchtop power supply is a mult-functional programmable power supply featuring 2 variable outputs that can supply 0-32V at 0-3 amps and a third, fixed output channel that has user a selectable out of 2.5V, 3.3V or 5V with current levels from 0-3 amps available. This lab grade product boasts all digital controls from the front panel and, for additional options, may be controlled via PC interface.
Additionally, this model has an automatic, internal cooling fan that activates under high load conditions but it runs completely silent most of the time. There are 5 presets and a user configurable stepping size. With its USB port, the power supply can be connected to a PC and the control software supports data logging.
This is an image of the PPS2320A's PC control screen in the included admin software, see the below video for additional images and an explanation of the PPS2320A's operation. For a multi-function DC power supply that is priced as low as the PPS2320A, this unit is very solidly built and full featured. For example, the transformer is a shielded toroidal unit that supplies power to all three channels.
In addition to the internal fan, there are separate heat sinks for the higher powered channels 1 and 2. Each also has an over temperature switch, 2 power devices per channel, a bridge rectifier and a single device to thermally control the internal fan when necessary. The front panel voltage and current level controls are clear and, with the large digital display for channels 1 and 2, easy to set.
Knobs are are speed sensitive, for fine adjustments: a slow turn adjusts the lowest digit, turning faster makes larger setting changes. Additionally, 4 programmable memory buttons recall voltage and current settings for either channel when selected. There are 6 different configurations available: constant current, constant voltage, software control, parallel (double current), serial (double voltage) and split rail (both negative and positive voltage). Three channels: 1 fixed channel, 2 adjustable from 2.5 volts, 3.3 volts and 5 volts at 0 to 3 amps. Maximum output voltage: 64 volts (32 volts channel 1 & 32 volts channel 2). Modes: constant current, constant voltage, parallel, serial, split-rail (negative and positive voltages). 64V Max output voltage (32V per chanel). 6A Max output current (3.0 amps per channel). Display accuracy (Voltage & Current): +/- 0.5% plus 2 words.
Protection: OCP (Overcurrent Protection), OVP (Over Voltage Protection). Cooling via internal thermostatically controlled fan. Temperature for accurate operation: 0-40 Celsius. Humidity max for accurate operation.
Compatible with WIN7 and older versions of Windows (for Windows 8 compatible software, see link below). 5 programmable presets (voltage & current). Manual/Preset/Software methods of control (via CSV file).
10mV to 10 V user selectable voltage step size. Size: 215mm x 140mm x 340mm. Weight: 7.25kg, 16 lbs. Please Note: This power supply uses standard 110-120 volt, 60 Hz AC power and is supplied with a grounded power cable compatible with 110-120 volt power outlets as used in the United States.
It is NOT compatible with 220-240 volt, 50 Hz power systems used in other countries unless a proper power adapter/converter is used (not included). Due to safety concerns, Circuit Specialists does not stock power adapters or converters for power supplies at this time. This item is in the category "Business & Industrial\Other Business & Industrial". The seller is "csi4u" and is located in this country: US.
This item can be shipped worldwide.
Model: Linear Power Supply
MPN: PPS2320A
Brand: Circuit Specialists
UPC: 088234737374