Altronix DS eFlow104NBV 24VDC 10 AMP 220VAC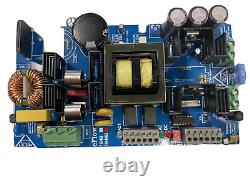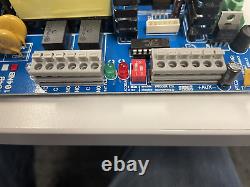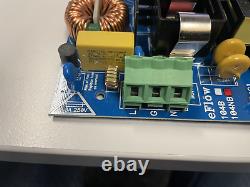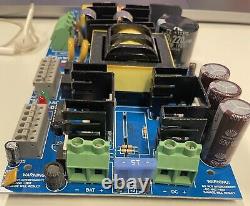 Altronix eFlow104NB UL Listed Sub-Assembly power supply/charger converts a 220VAC, 60Hz input into a single 24VDC output. It also offers a suite of features that includes fire alarm disconnect, overvoltage protection, and low power disconnect which prevents deep discharge of stand-by batteries. The unit is unboxed and no back up batteries are supplied. Input Voltage 220VAC, 60Hz, 4.5A max.
Fusing 6.3A/250V Outputs Voltage 24VDC Current 10A continuous max. Product Weight: 1.1 lb. (0.57 kg) Temperature Operating: 0ºC to 49ºC (32ºF to 120ºF) Storage: - 20ºC to 70ºC (- 4ºF to 158ºF) Relative Humidity 85% +/- 5% BTU/Hr approx.