Circuit Specialists 15 Volt DC 25.0 Amp Switching Bench Power Supply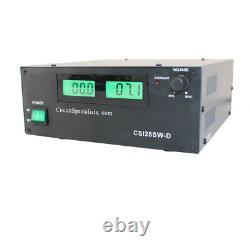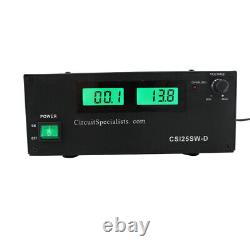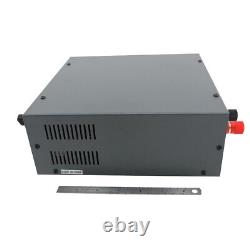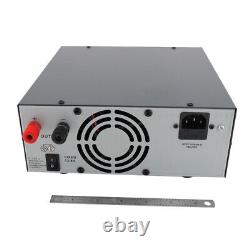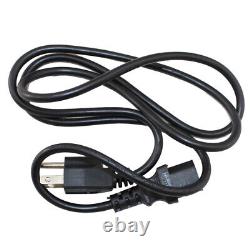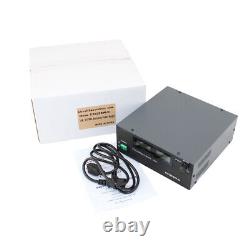 Circuit Specialists 3-15 Volt, 23.0 Amp DC Power Supply. The CSI25SW-D is a fully regulated benchtop switching power supply with high current and adjustable voltage. This high powered, yet compact unit operates in two DC voltage modes for maximum flexibility. It provides a high current output, up to 25 amps, into either a fixed 13.8 volts or a user selectable voltage between 3 and 15 volts. Output in a lightweight and compact size. As such, it is suitable for a wide range of uses, such as radio equipment, a power source for mobile electronics and it is ideal for testing high powered car stereo equipment. The CSI25SW is heavily internally shielded to reduce radio frequency interference at close range. This unit is designed to be safe, reliable and durable.
Its internal protection includes constant current protection, over temperature thermal protection via its internal fan, and output over voltage protection. Additionally, there is a rear panel mounted fuse. 23 amps continuous DC output is located on the rear panel with a user selectable switch to allow variable voltage output (controlled on the front panel) or to fix the output at 13.8 volts. The CSI25SW-D is solidly built and has excellent line and load regulation as well as low ripple and noise.
Output voltage: 13.8VDC fixed or adjustable voltage between 3.0 and 15.0 volts. Protection: over temperature, short circuit, over voltage. Output current:25 amps max/ 23 amps continuous.