Custom Hifi Cables Dc4 Naim Hicap Conversion For Naim Pre Amp, Snaxo. Free Post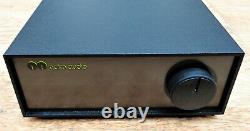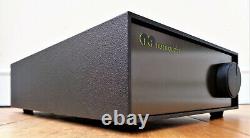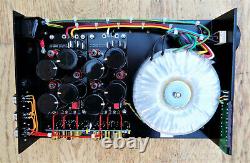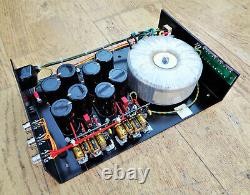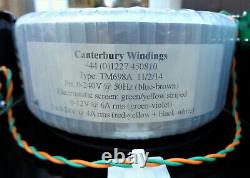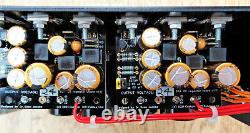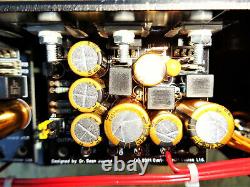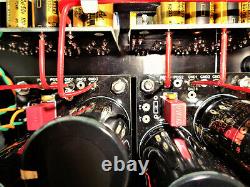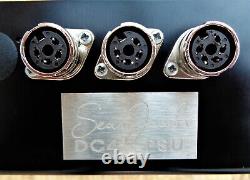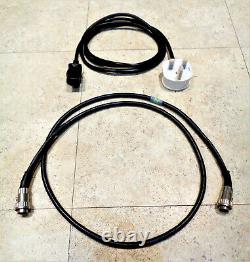 HAMNETT'S VINTAGE HIFI LTD. Call +44 (0)7957 203218. +44 (0) 1772 253 017 if outside the United Kingdom. For fast response with requests for further information please E. Are extremely proud to present for sale.
The conversion is Brand New and was carried out by Dr Sean Jacobs of CHC Ltd himself. This is a CUSTOM HIFI CABLES full conversion of a Naim Hicap to DC4 Dr Jacobs "Signature Spec" taking performance to new level beyond DR and was carried out at the CHC premises by the renowned CEO of CHC - Dr Sean Jacobs himself.
Anyone who keeps up with latest in audio innovation will know that CHC power supplies for Digital Audio products are at the very pinnacle of hi-end audio available right now. Dr Jacobs of CHC has been supplying power supplies to the Digital and wider upgrade Analogue market for years.
CHC has carved out a market for some of the very best power supplies available anywhere in the world. Designs the power supplies for very highly regarded Innuos range of Hi-end Steamers and DACs. Not forgetting his legendary PS upgrade for the Ultra Hi-end Chord Dave. This power supply represents probably the best Two Rail 24 volt DC power supply for Naim. Pre-amps and Active Cross overs such as the Naxo and Snaxo available today.
If you own a Naim Nac 72, 32.5 etc this power supply will offer the best sound quality available. If you want the very best - This is it! HICAP CASE IN EXCELLENT CONDITION. To Describe the intricacies of this power supply I'll hand over to Dr Sean Jacobs CEO of CHC himself. This is essentially a one-off unit - in a genuine Naim Audio HiCap case of course, but I would normally build them in our own DC3-style cases. The transformer is a Ultra High quality custom-made Canterbury Windings item, with an over-size core made from the best quality steel, with GOSS and ESS shielding layers. The DC4 capacitor boards use Audiophile Grad Mundorf reservoir capacitors (offering over 80,000uF total capacitance) and audio-specific Schottky diodes (high speed and soft recovery types). The regulator boards themselves are Full Spec DC4 modules, which makes use of the new Dr Jacobs CX filter architecture to massively decrease ripple noise. The Capacitor Boards are also mounted on Custom Isolation Mounts to mitigate microphonics from interfering with the output early in the current chain. All critical components are tested for performance and individually hand-selected too. The DC wiring throughout the PSU is Precision Neotech OCC wire with PTFE insulation (the signal wiring is silver-plated copper with PTFE insulation, although for best performance you should take audio signals from the preamp to the power amp directly of course). Contact Hamnett's Vintage Hifi for more details. FULLY GUARANTEED, FIVE FULL YEARS!! FULL BACK UP THERE AFTER BY HAMNETT'S VINTAGE HIFI LTD. THIS POWER SUPPLY SHOULD LAST AT LEAST 25 YEARS BEFORE REQUIRING A RE CAP.
PEACE OF MIND FROM HAMNETT'S VINTAGE HIFI LTD. NO OTHER NAIM TRADER WILL OFFER THIS OUTSTANDING VALUE. ACCESSORIES SUPPLIED - SEE PICTURES. GENUINE ORIGINAL NAIM 5 Pin Din 240 Deg SNAIC with LOCKING DIN PLUGS. ALL IN EXCELLENT CONDITION SUPPLIED!
GENUINE ORIGINAL NAIM HICAP BOX. HAMMETT'S VINTAGE HIFI LTD.
Please note there can be. Delay to Italy and China. Latest time to China 10 weeks! Due to the virus etc.
No offers on these destinations. I CAN NOT SEND WITHOUT FULL DETAILS.
AND MISSING OR INCORRECT DETAILS LEADS TO UNNECESSARY DELAYS. MOBILE (CELL) AND FULL LANDLINE TELEPHONE NUMBERS.
Contact me for further details. I can only post to business addresses in these destinations.
You want free advice any time - YOU GET FREE ADVICE ANY TIME - CALL ME ON 07957 203218 ANY TIME. You want help with your item any time. YOU GET HELP WITH YOUR ITEM ANY TIME.
CALL ME 07957 203 218 ANY TIME - FREE CALL BACK. IF YOU ARE NOT HAPPY TELL ME - IF YOU ARE HAPPY PLEASE TELL YOUR FRIENDS!
Carefully packed for safe dispatch to all world wide destinations in super safe custom packing. Double or triple boxed as required. CALL OR TEXT ME ON 07957 203 218 ANYTIME - I'LL CALL YOU STRAIGHT BACK.
MANY THANKS AND KIND REGARDS. I have been as accurate as possible with my description. CONTACT ME FIRST IF YOU HAVE ANY CONCERNS OR ISSUES! If you cannot leave me full 5 star feedback please contact me so that I can arrange your complete satisfaction with my sale item as soon as possible. COMPLETE PEACE OF MIND - GUARANTEED!
Please supply the correct address for me to send you this item. It seems that some eBayers are not quite sure where they live, and having paid for items supply the wrong address. It is sometimes quite hard to send items to eBayers who don't know where they live. AND LEADS TO UNNECESSARY DELAYS. MOBILE (CELL) AND FULL LANDLINE.
Many thanks for your kind attention to this matter. This item is in the category "Sound & Vision\Home Audio & HiFi Separates\Amplifiers & Pre-Amps".
The seller is "simonhamnett" and is located in this country: GB. This item can be shipped worldwide.
Number of Channels: 2
Audio Outputs: DIN
Model: DC4
Audio Inputs: DIN
Unit Quantity: 1
Type: power supply
Features: Analog
Number of Outputs: 3
Number of Inputs: 1
Power: 5 W
Brand: CUSTOM HIFI CABLES LTD.