NEW Powermax PM3-100LK 100 Amp 12 Volt Power Supply Converter LED Light PM3-12V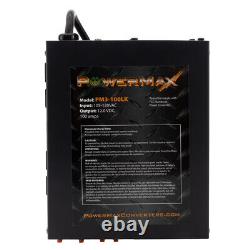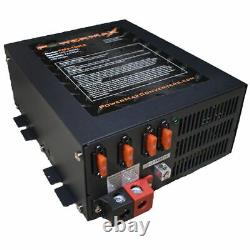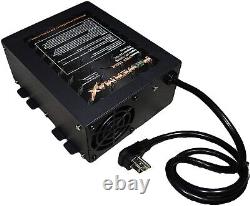 The PowerMax PM3 Series converters 110Vac power to 12Vdc power to charge a battery and/or power 12V equipment. With our state of the art 3 Stage Smart Charging and adjustable power supply modes, the PowerMax AC to DC power converter/battery charger are engineered with the user and variable environmental conditions in mind. They will fully charge and maintain any battery type while providing very clean DC power. Ideal for use in RV, Automotive, Boat, Car Audio, or any applications where battery charging and/or 12V power is needed. PM3 Series Converters can also be wired in Series or Parallel to reach even higher power outputs.
Lithium compatible when using in Fixed mode output and recommend by many of the popular Lithium Battery manufacturers such as Battle Born. An exact replacement for WF-9800 Series. Built-in 3 Stage charging and fixed single output modes. Suitable for charging ALL battery types including Lithium, Lead Acid and AGM. Fixed output mode voltage can be set between 13.0 Vdc to 16.5 Vdc. Temperature controlled- Quiet fan cooling. Reverse Polarity, Overload and Thermal protection.