PowerMax 12 Volt, 60 Amp RV Converter/Charger Power Supply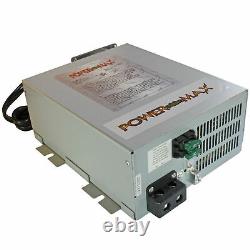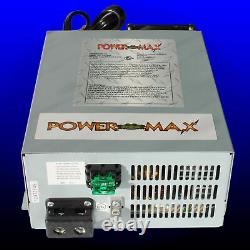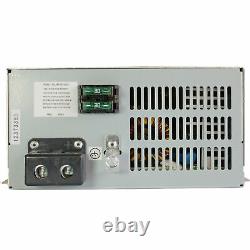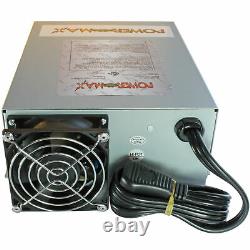 PowerMax 12 Volt, 60 Amp. Brand New Merchandise Satisfaction 100% Guaranteed. Qychex, Power and Energy Systems, is a 501(c)(3) nonprofit agency. We are a Nationwide Distributor of high quality consumer products for Home, Car, and Off Grid Use. Our products include: Generators; Power Inverters, High Drain lithium Batteries and Solar Energy Equipment. We also sell a variety of consumer products and accessories. The PowerMax PM3-60 Converter/Charger converts 120 VAC to 12 VDC to fully charge and maintain any battery type, while providing clean DC power for 12V equipment.
Powermax PM3-60 110 Volts AC to 12 Volts DC 60 AMP RV Converter Battery Charger. Battery Chargers UL- CUL approved. 3 STAGE CHARGING OPTION DESCRIPTION. This optional system provides an automatic charging system in three steps. A fast charge to bring a good, drained battery back up to full voltage rapidly ("Boost").
A standard charge to bring the battery up to a full charge at a safe rate to prolong the life of the battery and provide power to run 12V lighting and appliances in the vehicle/device ("Normal"). A trickle charge to keep the battery fresh during times of load inactivity ("Storage"). The charger automatically changes modes to accommodate changes in conditions. The chart below is for reference only, voltages may vary. We except all major credit cards and debit cards, through the Pay Pal Check Out.
We strive to process all orders immediately and in a timely manner. Therefore, cancellations may not always be possible. Qychex, C/O Housing 4 Now.
522 N Central Ave #25225.