Wheelock POWERPATH POWER SUPPLY (PS-8-LP) 8 AMP NAC EXTENDER POWER SUPPLY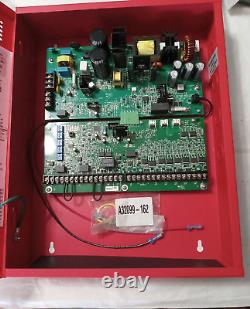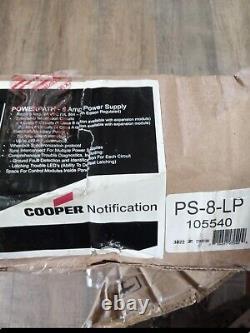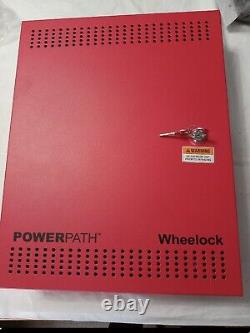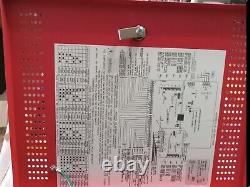 The Wheelock POWERPATH (PS-8-LP) by Eaton is a supervised remote power supply/battery charger in a low-profile cabinet that is used for supervision and expanded power driving capability of fire alarm Notification Appliance Circuits (NAC). The PS-8-LP is filtered and regulated and provides 8 amps of power distributed across 4 outputs. The power supplies may be connected to any 12V or 24V (FWR or DC) Fire Alarm Control Panel (FACP) by using a NAC or a Dry Contact. Primary applications include NAC expansion (supports ADA requirements) and auxiliary power to support system accessories.
This unit provides filtered and regulated 24VDC, up to four (4) Class "B", two (2) Class "A", or two (2) Class "B" and one (1) Class "A" Notification Appliance Circuits. With the optional plug-in PS-EXP module the unit supports (8) Class "B" or (4) Class "A" Notification Appliance Circuits. Additionally, an auxiliary power output of 2.5 Amps (disconnected upon AC power loss or an alarm condition) or up to 0.240 A of constant power on the PS-8-LP. The Wheelock power supplies can accommodate 7 AH batteries inside its lockable chassis. Using an external battery cabinet, it can charge up to 33 AH batteries (pending UL testing). Two FACP NAC circuits or two "Dry" contact initiating circuits can be connected to the inputs. Each output is rated at 3.0 Amps (Class "B") or (Class "A") and can be programmed to generate a steady or Code 3 temporal horn sound and a strobe output under alarm condition. Total load for PS-8-LP NAC circuits must not exceed the power supplies rated output.
8 amps of NAC power (up to 3 amps/NAC circuit). 4 Class B NACs or 2 Class A (no extra equipment). Optional expansion to 8 Class B or 4 Class A (same box). 2 Class B or 2 Class A inputs. Input to output follow mode and audible silence capability.
Dip switch programming & LED latching option. 2 Relays - AC fail and common trouble (N/O, N/C). Programmable AC loss relay delay (30 sec or 170 min). PowerPath to PowerPath panel synchronization. 2.5 amp auxiliary power with reset capability.