Altronix DS eFlow104NBV 24VDC 10 AMP 220VAC translated in French is "Altronix DS eFlow104NBV 24VDC 10 AMP 220VAC." The title remains the same as it is a product specification and does not require translation.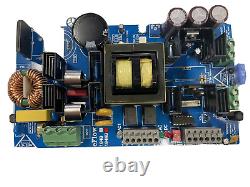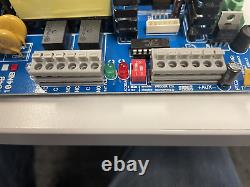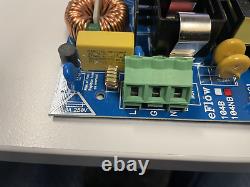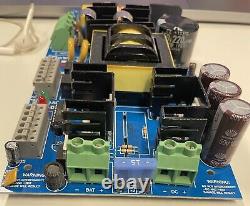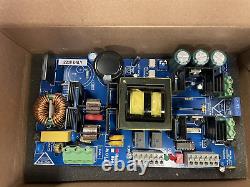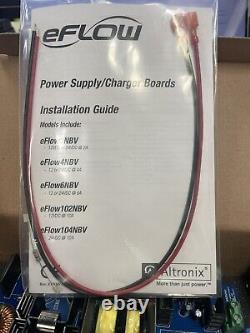 Altronix eFlow104NB est une alimentation/chargeur UL Listed, qui convertit une entrée de 220VAC, 60Hz en une sortie unique de 24VDC. Il offre également une gamme de fonctionnalités comprenant une déconnexion d'alarme incendie, une protection contre les surtensions et une déconnexion à faible puissance, qui empêche la décharge profonde des batteries en veille. L'appareil est déballé et aucune batterie de secours n'est fournie. Tension d'entrée 220VAC, 60Hz, 4.5A max.
Fusible 6.3A/250V Sorties Tension 24VDC Courant 10A max. Poids du produit : 1.1 lb (0.57 kg) Température Fonctionnement : 0ºC à 49ºC (32ºF à 120ºF) Stockage : -20ºC à 70ºC (-4ºF à 158ºF) Humidité relative 85% +/- 5% BTU/Hr approximatif.